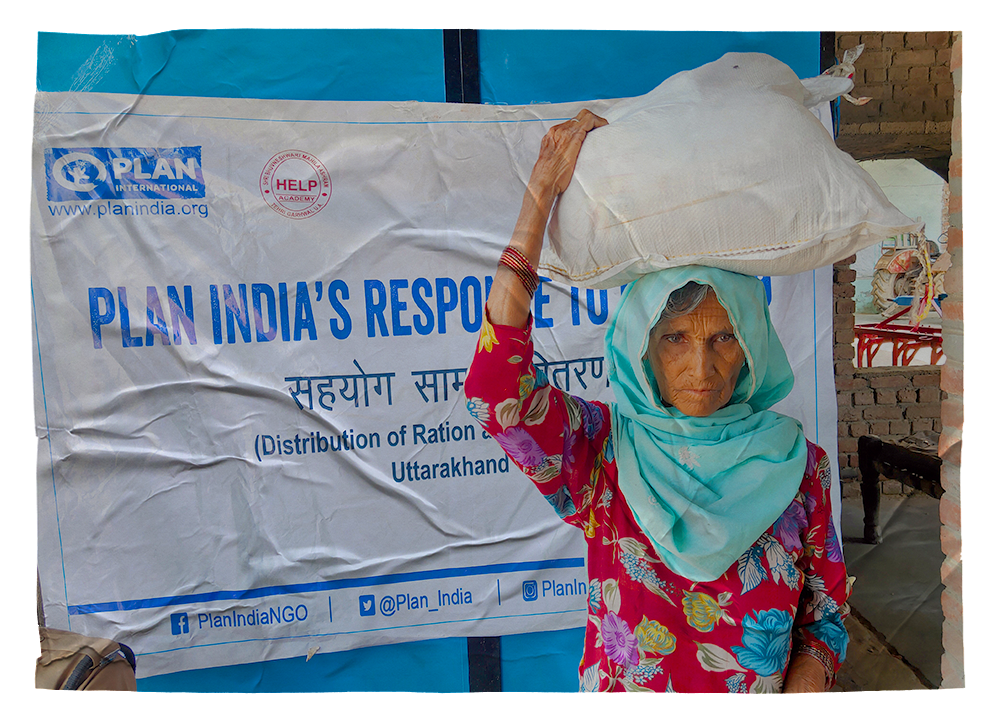 India's challenges are complex. Poverty makes life exceptionally hard for many children, especially girls.
But steps toward gender equality in India are still being taken every day: when the birth of a baby girl is met with the same celebration as the birth of a boy; when a young girl doesn't get married, but stays in school; when an adolescent girl feels safe walking home; when a young woman starts her first job with the same skills and confidence of her male peers.
And now the COVID-19 pandemic has put those who were already vulnerable in even more danger. Girls are being disproportionately impacted, and harmful practices like child marriage, trafficking and gender-based violence are escalating.
Sometimes they're big steps, sometimes they're small. But these are the wins we live for, because after working in India for more than 40 years, we know real change takes time. We've seen the challenges firsthand. We know the communities, because we're a part of them.
And just like you, we know the potential that India's children have to offer the world.
Together, we can change the future for children in India. Let's continue to open doors — break them down if we have to — for girls.
Because every girl in India matters.
"I'm from India. My wife and I were living in Canada and supported Plan Canada. We moved to the U.S. and continued with Plan USA. My wife and I are both from India and wanted to support children in our home country and not just any children, female children. In the beginning we researched a few organizations and were happy with Plan International's work and financial information. We also chose Plan International because it's non-denominational."
— SUHIT DAS
VARSHITA'S STORY
According to Venkatesh, his wife was "an ambassador for the real India." And not only because she was famous for her pakodas.
Varshita knew India's challenges of poverty all too well, so she and her husband decided to make a difference.
READ VARSHITA'S STORY